Next product

ROLAND TRUEVIS VG2 SERIES PRINTER
Trust Your Instincts Choose TrueVIS VG2
---
| Technical Specifications | VG2-540 | VG2-640 |
| --- | --- | --- |
| Max. Material Width | 275 to 1,371 mm (10.8 to 54 in.) | 315 to 1,625 mm (12.4 to 64 in.) |
| Max. Print Width | 1,346 mm (53 in.) | 1,600 mm (63 in.) |
| Ink Types | TrueVIS TR2 ink (500cc pouches) | TrueVIS TR2 ink (500cc pouches) |
| Ink Colours | CMYK X 2, CMYKLcLmLk, CMYKLcLmLkWh, CMYKLmLcLkOr, CMYKLkOrGr/+Wh | CMYK X 2, CMYKLcLmLk, CMYKLcLmLkWh, CMYKLmLcLkOr, CMYKLkOrGr/+Wh |
| Dimensions (with stand) | 2,685 (W) x 730 (D) x 1,310 (H) mm | 2,945 (W) x 730 (D) x 1,310 (H) mm |
| Weight (with stand) | 188 kg (421 lbs) | 204 kg (451.9 lbs) |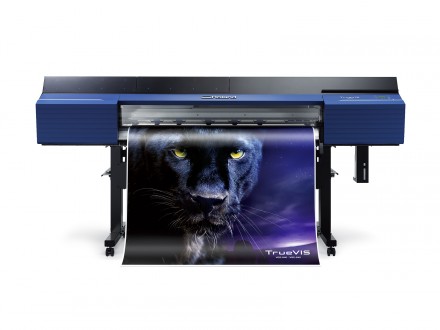 ---
TrueVIS VG2 series, specialising in integrated print and cut. With over 40 exciting enhancements, TrueVIS VG2 printer/cutters are truly remarkable in every respect. With the superior vibrancy of new TR2 ink - now with Orange and Green - the VG2 also includes a unique colour management preset, True Rich Color, that optimises the potential of both printer and ink for unprecedented colour reproduction. Brilliant yet natural colour, plus increased print and cut accuracy combine to take your graphics to the next level.
A New Generation of TrueVIS Eco-Solvent Ink for Vibrant Colour Prints
TR2 ink supports 2 x CMYK and 7-colour + White, plus a 7/8-colour ink configuration includling the new OrangeandGreen inks to increase the breadth of colour gamut and add real impact and high visibility to graphics. For even richer prints, a new Multiprocess Color Function has been developed so that Orange and Green ink can be used in all file types as a process colour or spot if specific colour matching is required. TrueVIS VG2 and TR2 ink is certified by the 3M™ MCS™, providing assurance of quality and reliability of graphics, and supports Avery Dennison™ ICS™ performance guarantee*. Also certified GREENGUARD Gold for safe indoor applications.
True Rich Color Invented Here
In order to take full advantage of the VG2's superior colour reproduction capability and the wide colour gamut provided by new TR2 ink, Roland DG has developed a new colour management preset, True Rich Color. Now vibrant colour can be combined with neutral grays, smooth gradations and natural skin tones to create stunning graphics. Don't compromise on colour accuracy or vibrancy – True Rich Color gives you the best of both.
High Quality at High Speed
The VG2 builds upon the BLI award-winning quality and productivity of the previous generation VG.*** Roland DG FlexFire printheads produce the precision ink firing that enables printing neutral grays, vivid colours, and smooth skin tones even at the highest speeds. A new optional media take-up unit supports two modes for improved take-up accuracy from thin films to heavy canvas.
Unsurpassed Cutting Performance
The VG2 offers a host of technological advancements to improve both print and cut accuracy for reliable results and unattended operation. Newly designed middle pinch rollers raise automatically prior to starting the cutting process, allowing the media to be cut without the rollers travelling over the printed area. New crop mark options for cutting laminated prints or long production runs of print and cut graphics provide perfect cutting performance when used in combination with the new optimised side pinch roller pressure functionality.
VersaWorks 6 to Power Up Your Printing Business
The new VersaWorks 6 RIP is designed to simplify operation while maximising the power of your VG2 and other Roland DG devices. A Harlequin RIP dual-core engine, support for PDF 2.0 and native 64-bit processing provides accurate rendering of PDFs with shadows and transparencies. Icon-based interface with drag-and-drop functionality facilitates ease of use.

Request a Callback

Download Datasheet

Media for this machine

Play product video
The Roland DG name is synonymous with superior digital printing equipment. Performance, reliability, service and support. Roland DG's large-format digital printer family includes a wide range of technologically advanced, yet user-friendly, colour printers and printers/cutters designed to suit the varying needs of graphics and signage professionals.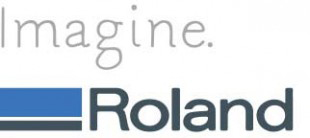 ---
Suggestions
You may also be interested in the following products: