About
/ Customer Feedback
Customer Feedback
---
Ric, Sign Art Studio
Once again, a big thankyou to the whole team at Print Max for going above and beyond to help us through the whole gambit of buying, installing and learning to use the machine of choice. Chris, Simon, and Charlotte all contributed to make it straight forward. I am so glad I stayed with you guys and wasn't tempted by all the "special offers and deals" that were being touted around.

Tyrone, Apollo Production Group
Just wanted to say thank you for your help, been really happy from start to finish.
Install was flawless and the guys were really helpful.

Tom, Genie Design and Print

Great company to work with! Smooth and efficient when purchasing hardware and consumables :)

Brian, Sign It UK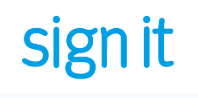 Installer was very thorough and patient and made sure we were fully happy with operating the printer before leaving. He left his number with us as a direct contact if we needed any help once he had left.

Andrew Langley , Juniper Products

Chris took me through the buying process, & helped with understanding the options, testing potential machines and information regarding our specific print requirements and was all excellent. As was the installation and after sales. I did get references from other manufacturers who highly recommended printMAX and I concur. Very impressed and highly recommended.