Next product

NEW ROLAND LEC2 S-SERIES FLATBEDS
Built for Versatility
---
Technical Specifications
LEC2-330S-F200
LEC2-640S-F200
LEC2- 640S-F300
LEC2-640S-F400
Bed Size
762 (w) x 2155 (D) mm
1625 (w) x 2155 (D) mm
1625 (w) x 3155 (D) mm
1625 (w) x 3883 (D) mm
Media Width
762mm
1625mm
1625mm
1625mm
Printing Size
736(W) x 1500(L) x 230(H) mm
1615(W) x 1500(L) x 230(H) mm
1615(W) x 2500(L) x 230(H) mm
1615(W) x 3148(L) x 230(H) mm
Ink Types
NEW ECO-UV 5 ink
NEW ECO-UV 5 ink
NEW ECO-UV 5 ink
NEW ECO-UV 5 ink
Ink Configurations

CMYKCMYK

CMYKWhWhGlGl

CMYKWhWhGlPr

CMYKCMYK

CMYKWhWhGlGl

CMYKWhWhGlPr

CMYKCMYK

CMYKWhWhGlGl

CMYKWhWhGlPr

CMYKCMYK

CMYKWhWhGlGl

CMYKWhWhGlPr

Print Resolution
Max. 1440 dpi
Max. 1440 dpi
Max. 1440 dpi
Max. 1440 dpi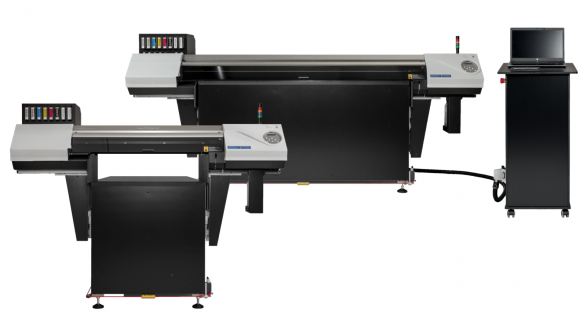 ---
The newest generation of Roland's S-Series UV-LED flatbed printers, built for ultimate versatility:
PRINT ONTO A HUGE RANGE OF SUBSTRATES AND OBJECTS
Available in two widths, 762mm (30") and 1625mm (64"), and in 3 lengths (F200, F300 or F400), with an impressive print clearance of 230mm. The S-Series has the ability to meet the extraordinary demands of a vast array of applications, both in a multiple on-demand production run, or a single bespoke piece.
NEW ECO-UV 5 INK FOR THREE CONFIGURATIONS"
New EUV5 ink is highly durable for outdoor and indoor use, offering superior scratch and chemical resistance. Now delivering around a 25% reduction in ink price versus previous generation, with significant improvements in printing blacks and shadows. Available in 3 ink configurations; double CMYK for increased productivity, or CMYK with white, gloss and primer for the full range of capabilities (CMYKWhWhGlGl or CMYKWhWhGlPr). The new printable primer now enables even greater media compatibility. White ink can add key highlights or a base layer for dark colours, with Gloss for high-shine or matt finishes.
TIME-SAVING TURN-AROUND
Technology to make it easy for you to produce stunning quality work quickly and easily. Even delicate printed goods can be ready-to-shop almost immediately with instantly cured ink. Last-minute jobs or extraordinary requests can be fulfilled without difficulty.
LOW-TEMPERATURE ADJUSTABLE UV-LED LAMPS
Intensity of the UV-LED lamps is adjustable from VersaWorks enabling them to be switched on or off, or anywhere in-between. This means Gloss, Primer and White can be used as an adhesive layer before a secondary process to apply glitter or foil and then cured with UV to seal.

THE LEC2-S-SERIES INCLUDES:
Powerful VersaWorks RIP Software
Modern UI & established user-friendliness
HARLEQUIN RIP core with 64-bit native PDF/EPS processing
Roland DG Texture Library with 72 patterns
5 Queue settings and hot folders
Special colour plate generation in RIP for White, Gloss and Primer
Printer color matching function compatible with VW-S1
The ability to control LED lamp power for additional finishes
Job assistant to prepare PDF files for cutting workflow
Variable data, plus Nesting Tiling and Cropping functions
Up to 4 compatible devices

Request a Callback

Download Datasheet
Roland DG UV Printers are the ideal machines for customising and creating unique graphics products. VersaUV technology offers users direct-printing capabilities onto a virtually limitless choice of three-dimensional media. Book a demonstration now.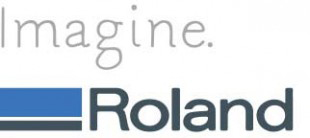 ---