Previous product
ROLAND TRUEVIS VG SERIES PRINTER
The future of print & cut has arrived
---
| Technical Specifications | VG-540 | VG-640 |
| --- | --- | --- |
| Max. Material Width | 210 to 1,371 mm (8.3 to 54 in.) | 210 to 1,625 mm (8.3 to 64 in.) |
| Max. Print Width | 1,346 mm (53 in.) | 1,600 mm (63 in.) |
| Ink Types | TrueVIS ink (500cc pouches) | TrueVIS ink (500cc pouches) |
| Ink Colours | CMYK X 2, CMYKLcLmLk, CMYKLcLmLkWh | CMYK X 2, CMYKLcLmLk, CMYKLcLmLkWh |
| Dimensions (with stand) | 2,685 (W) x 745 (D) x 1,310 (H) mm | 2,945 (W) x 745 (D) x1,310 (H) mm |
| Weight (with stand) | 191 kg (421 lbs) | 205 kg (451.9 lbs) |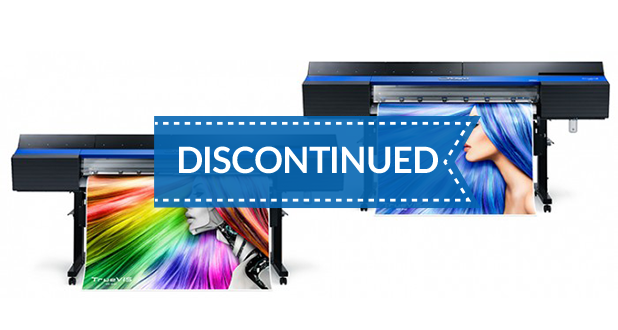 ---
The TrueVIS VG series bring the future of print and cut. Designed for the user and looking at the end product, this printer offers the ability to produce a wide variety of print products at exceptional quality - on demand.
TrueVIS offers a more efficient and productive level of integrated print and cut than ever before. New printheads deliver stunning prints, new inks offer a wider colour gamut, new cutting increases accuracy and new technology enhances ease of use and operation of the printer.
Vibrant images and brilliant results
Operating on four, all new, Flex Fire printheads, The VG can lay down 900x900dpi using 3 different dot sizes for super high quality graphics at high speeds. Every drop of ink falls exactly where it should, providing accuracy, uniformity and quality.
Maximum quality at minimal cost
The all new TrueVIS ink, developed specifically for use with the brand new printheads, is a major step forward in eco-solvent technology. Delivering a wide colour gamut, richer solid colours and better gradations whilst meeting strict environmental standards.
The new ink is available in 500cc pouches, offering less waste and a cheaper cost per cc whilst remaining effortless and neat.
New cutting technology improves accuracy and saves time
TrueVIS uses the most advanced print/cut technology to date. A new carriage and blade offer increased down force and accuracy.
Smart technology to enhance communication
A new addition for the TrueVIS generation sees stronger remote communication, made possible with the introduction of Roland DG Mobile Panel. Allowing users to perform control functions of the VG Series with your existing smartphone or tablet. This innovative new feature almost mirrors the control panel allowing for a remote or direct monitoring or contol of the TrueVIS, providing status updates as well as remotely managing production, test printing and cleaning.
New VersaWorks Dual RIP Software
Roland's intuitive VersaWorks Dual RIP software natively supports both PostScript and PDF files for improved file reproduction when layers and transparencies are used.

Request a Callback

Download Datasheet

Ink for this machine

Media for this machine

Play product video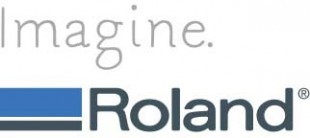 ---
Suggestions
You may also be interested in the following products: