Previous product
ROLAND VERSAUV LEF-12I FLATBED PRINTER
Extending the realm of your printing from flat substrates to the third dimension

---
| Technical Specification | LEF-12i |
| --- | --- |
| Technology | Piezoelectric inkjet |
| Max. Print Resolution | 1,440 dpi |
| Printing width and length | Maximum 305 (width) x 280 (length) mm |
| Media Dimensions | Maximum 335 (width) x 310 (depth) x 100 (height) mm |
| Ink Types | Roland ECO-UV Ink |
| Ink Colours | Six colors (cyan, magenta, yellow, black, white, and gloss) |
| Ink Capacity | 220 cc |
| Connectivity | Ethernet (10BASE-T/100BASE-TX, automatic switching) |
| Ink-curling unit | UV-LED Lamp |
| Weight (with stand) | 85 Kg(187.4 lbs.) |

---
**Now supported by the latest powerful Roland VersaWorks Dual RIP software and associated firmware upgrade, which also delivers greater productivity**
Roland's UV-LED flatbed printer, the VersaUV LEF-12i flatbed allows printing into the third dimension. Print on a variety of 3D objects and flat substrates to take your printing to the next level. With a head height of up to 100mm (3.94") you can create personalised and original products in a quick and easy printing process.
Print directly onto 3D objects
Roland's VersaUV LEF-12i flatbed is hugely versatile in terms of what it can print on. Print on both flat and uneven surfaces along with 3D objects up to 100mm thick. The integrated UV-LED lamp allows for instant curing. You can print onto materials including PET, ABS, PVC, Polycarbonate along with other plastics, papers and card. The construction of the flatbed means the LEF automatically adjusts the head height for optimum printing results.
Roland's clear ink offers enhanced quality and appearance
The addition of Roland's clear varnish allows for the production of unique and creative textures on a variety of substrates. One of the advantages of the Roland LEF-12i flatbed is the high gloss and matte finishes, as well as the 3D effects that can be printing by layering clear ink. The LEF-12i flatbed comes with 72 ready-to-print textures, all created to be able to be incorporated into existing designs in order to add variety and a unique spin in just a click of a button.
Eco-UV opaque opaque white ink
Roland's VersaUV LEF-12i flatbed has a specifically engineered generation of inks, the ECO-UV. The white ink is high-density, sitting alongside CMYK and the clear varnish. The addition of white ink allows for strong replication of logos and images for a high quality print for your customers. The white ink can be also be used as a base coat to create higher vibrancy from the CMYK printing, especially on transparent or coloured materials. The LEF-12 flatbed is essentially an inkjet printer allowing for short run printing without a high set-up time, ultimately increasing production rates.
Environmentally and user friendly operation
Equipped with long-life LED UV-curing lamp, the LEF-12i flatbed requires no warm-up time, making it efficient to use and cool to touch. This LED curing technology means it can be used in conjunction with delicate materials which, traditionally, have been difficult to dry efficiently. The LEF-12i flatbed includes a safety hood to protect the operator from UV light during operation and a screen to prevent dust falling on the surface of materials whilst printing.
Highly intuitive RIP and production software
The LEF-12i flatbed now includes the highly intuitive Roland VersaWorks Dual RIP software which works with files created using industry-standard design software packages such as Adobe® Illustrator and CorelDRAW®. The LEF-12i flatbed supports two print modes. Standard mode is ideal for printing fine detail. Distance mode is more suitable to print on objects where the surface is not level. Users can switch between the two modes with ease. Endless personalisation options are available with the LEF-12i flatbed. Simply load a CSV file or standard data file for continuously printed serial numbers or product names.
The New Roland VersaWorks Dual RIP software delivers faster RIP times and increased processing and editing capabilities to boost the efficiency, quality and ease of production even further.

Download BOFA Datasheet

Request a Callback

Download Datasheet

Ink for this machine

Play product video
Roland DG UV Printers are the ideal machines for customising and creating unique graphics products. VersaUV technology offers users direct-printing capabilities onto a virtually limitless choice of three-dimensional media. Book a demonstration now.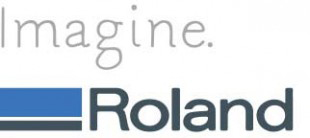 ---
Suggestions
You may also be interested in the following products: