Previous product
Next product

ROLAND SOLJET PRO 3 XC-540 PRINTER
NB: The XC-540 has been superseded by the XR-640

---
| Technical Specifications | XC-540 |
| --- | --- |
| Technology | Piezo ink-jet method |
| Max. Print Resolution | 1,440 dpi |
| Max. Material Width | 260 to 1,371 mm (10.3 to 54 in.) |
| Max. Print Width | 1,346 mm (53 in.) |
| Ink Types | Roland ECO-SOL MAX ink |
| Ink Colours | Cyan, Magenta, Yellow, Black, Light-Cyan and Light-Magenta |
| Cutting speed | 10 to 600 mm/s (10 to 300 mm/s in media-feed direction) |
| Blade force | 30 to 300 gf |
| Dimensions (with stand) | 2,694 (W) x 1,103 (D) x 1,260 (H) mm (106 (W) x 43.4 (D) x 49.6 (H) in.) |
| Weight (with stand) | 197 kg (434.3 lb.) |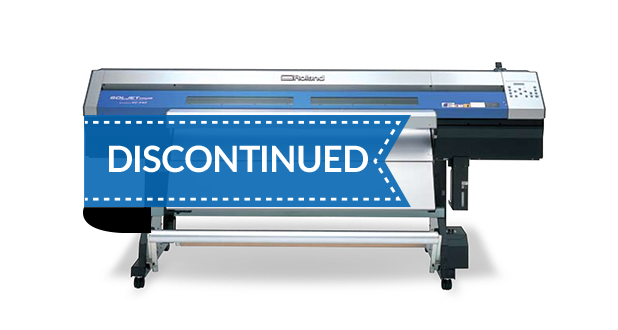 ---
A 3-level lever allows for print head height adjustment to accomodate a variety of media from canvas and banners to fine films.
The sheet cutter on this print and cut machine makes trimming media a breeze with just the push of a button.
A unique media counter enables the recording and tracking of how much media is left to avoid running out.
---
Advantages of print and cut
The Roland XC-540 allows for a simultaneous print and cut process, automatically contour cutting. This eliminates the addition of a seperate process, saving valuable time and effort and ultimately providing a more precise finish.
Quadralign optical registration
For laminating graphics, simply remove your print, laminate and re-load them for precision cutting. The quadralign four-point optical registration system automatically realigns the cutting path and compensates for skew and distortion. The XC-540 can also function as a stand-alone vinyl cutter.
Roland Eco-Sol Max inks
The Roland Eco-Sol Max inks offers superior durability and higher density. They are packaged in a easy to use cartridge requiring no daily maintenance and reduced production costs. The inks are virtually odourless but do not compromise on quality, giving a faster drying time than full solvent and a wider colour gamut.
6 Colour CMYKLcLm printing
The XC-540 offers a 6-colour (CMYKLcLm) ink configurattion producing a ,wider spectrum of colours and tonal density for vibrant and striking prints in any mode.
Piezo print head technology
The Roland SolJet XC-540 controls droplet placement in both the print head travel and paper feed directions to provide up to 1440 x 1440 dpi resolution. It uses a digital servomotor to control the media and features piezo print heads. Variable droplet technology uses micro-precise ink droplets of three different sizes depending on the type of output. This state-of-the-art technology delivers truly breathtaking output with beautifully smooth, dot-free tones even at high print speeds.
The Roland SolJet Pro 3 XC-540 print and cut solution has since been superseded by the SolJet Pro 4 XR-640. Some second user models can occasionally be sourced.

Request a Callback

Download Datasheet

Ink for this machine

Media for this machine

Play product video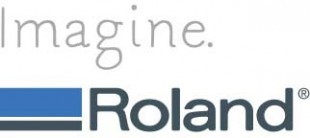 ---
Suggestions
You may also be interested in the following products: