Next product

VERSAUV LEC2-300
Versatile, On Demand Output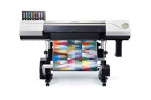 ---
| Technical Specifications | LEC2-300 |
| --- | --- |
| Printer Size | 1934mm x 795mm x 1330mm (125kg) |
| Max. Print Resolution | 1,440 dpi |
| Printing width | Maximum 762mm |
| Max Roll. Weight | Maximum 25kg |
| Ink Types | Roland EUV4 |
| Ink Colours | CMYK / CMYK + WH + GL |
| Ink Capacity | 220ml/ 500ml |
| Connectivity | Ethernet (10BASE-T/100BASE-TX, automatic switching) |
| Ink-curling unit | New large LED-Lamp |
| Cutting speed | Max. 300mm/sec |
| Blade force | 130-500gf |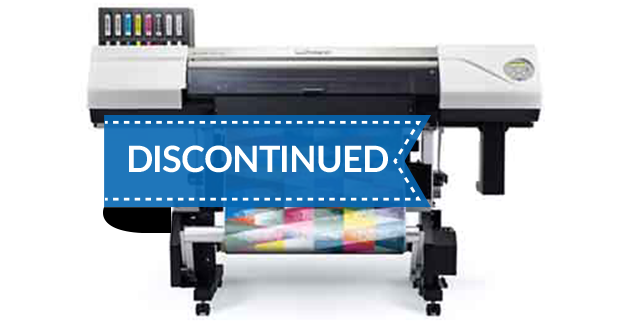 ---
VersaUV LEC2-300 Solution Highlights
The result of more than 35 years of Roland DG manufacturing excellence and developed with feedback from current LEC users around the world, the new LEC2-300 builds on the best features of the LEC series, making it both easy and economical to produce high-value prints - from single items to longer print runs. It is packed with enhanced features, including a newly developed printhead and LED lamps, and a host of updated functions for a truly stunning level of print quality.
Outstanding Print Quality
The LEC2-300 with CMYK delivers significantly better print quality and colour reproduction compared to similar devices. Utilising a high resolution and smaller dot size, the LEC2-300 achieves much smoother print, more natural colour, higher detail and more stable print quality over the entire print area. Newly designed, larger LED lamps and optimised ink discharge result in higher density White than the LEC-330 and even gloss coverage.
Impressive Media Compatibility
The LEC2-300 is compatible with huge variety of substrates, including very thin media and mass production stock for ultra-realistic prototypes and proofing samples.
Product Reliability
The LEC2-300 includes a number of features to simplify the user experience and provide a stable, reliable platform:
New printhead with water repellent coating for impressive durability.

New UV-LED lamps with directional control to reduce the amount of reflected light towards the printhead.

Optimised cleaning and maintenance sequences to keep printheads clean and the printer up and running.
Ease of Use
The LEC2-300 is really simple to operate. A range of handy functions and features enhance the user experience, including:
Waste ink sensor which warns the user when waste ink should be emptied to avoid overflowing.

Optimised sheet cut sequence for faster operation and quicker re-starts.

Nozzle Mask function to minimise downtime in the unlikely event of a nozzle blocking.

Directional scale added to print & cut adjustment to simplify and increase accuracy of printing and cutting.

Roland DG Printer Status Monitor to check operating status in real time.
Productivity
The LEC2-300 is approximately 50% faster than the LEC-330 in CMYKClWh configuration and approximately 200% faster in CMYKCMYK configuration. It's also significantly faster than the LEC-330 when printing White, even at higher density.
Low Running Costs
The SRP of the LEC2-300 is approximately 40% lower than the LEC-330 and it uses significantly less ink for on-going low running costs. The LEC2-300 is also estimated to use significantly less ink per m² than equivalent competitor model.
Stylish Design and Compact Footprint
Conveniently compact, the LEC2-300 fits easily into small offices, design studios, workshops and production environments and is smaller and lighter than the LEC-330 and equivalent competitor model.
Includes Powerful VersaWorks 6 RIP Software
VersaWorks 6 RIP software's user-friendly menu of functions maximises performance and optimises production efficiency. It includes a colour matching function to ensure consistent colour between multiple same-model printers2 and new True Rich Color colour management preset for excellent print quality and accurate colour reproduction.
---
Suggestions
You may also be interested in the following products: