Next product

NEW ROLAND LEC2-330/640
Another Level: Bigger, Better & More Versatile
---
| Technical Specifications | LEC2-330 | LEC2-640 |
| --- | --- | --- |
| Max. Print Resolution | 1,440 dpi | 1,440 dpi |
| Max. Print Width | 736 mm | 1,600 mm (63 in.) |
| Max. Roll Weight | 25kg | 40kg |
| Ink Type | NEW Eco-UV 5 inks | NEW Eco-UV 5 inks |
| Ink Colours | CMYKCMYK, CMYK+GlGl+WhWh, CMYK+Wh+Wh+Gl+Pr | CMYKCMYK, CMYK+GlGl+WhWh, CMYK+Wh+Wh+Gl+Pr |
| Ink Capacity | CMYK, Gloss, Primer - 500cc, White - 200cc | CMYK, Gloss, Primer - 500cc, White - 200cc |
| Connectivity | Ethernet (10BASE-T/100BASE-TX, automatic switching) | Ethernet (10BASE-T/100BASE-TX, automatic switching) |
| Ink-curing Unit | New powerful UV- LED-Lamps | New powerful UV- LED-Lamps |
| Dimensions; | 1,945 (W) x 781 (D) x 1,316 (H) mm (123kg) | 2,819 (W) x 781 (D) x 1,316 (H) mm (162kg) |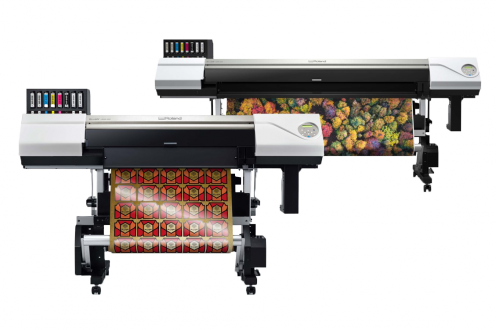 ---
Introducing the New Roland VersaUV LEC2 Series. A versatile LED-UV roll-to-roll print and cut machine, now available in both a 30 and 64 inch width.
NEW! ECO-UV 5 INKS:
The LEC2-330/LEC2-640 supports the new EUV5 inks for improved print quality and running costs. These new inks include a 500cc printable primer cartridge, to aid with adhesion on a variety of different types media. The EUV5-WH ink is a higher density ink, making for fantastic ink coverage suitable for transparent films or dark materials – the configuration option for double white, enhancing this further. In addition, with the new EUV5-GL ink for premium-value printing, it is easy to create gloss, matt, textured and layered special effects that would usually require the use of arduous, time-consuming printing methods.
OUTSTANDING PRINT QUALITY
The new LEC2 series delivers significantly better print quality and colour reproduction than its predecessors. Utilising the latest printhead technology high resolution and smaller dot size, the LEC2-330/640 achieves much smoother print, more natural colour, higher detail and more stable print quality over the entire print area. Newly designed, larger LED lamps and optimised ink discharge combined with the new Eco-UV 5 inks result in higher density than ever before.
IMPRESSIVE MEDIA COMPATIBILITY
The LEC2 Series is compatible with huge variety of substrates, including very thin and semi-rigid media including foils, BOPP, PE, PET film, fabric, window coverings, backlit film, PVC, banner, and other specialty materials. Now with the option of a 64 inch width, this increases the capabilities of this UV print and cut machine even further. In addition, with the optional Tension Bar, TB-30/64, and Extension Table, ET-30/64, you can feed more flexible, thinner media through the machine.
WORKFLOW WITH HIGH PRODUCTION EFFICIENCY
With the LEC2-330/640, you can finish jobs and immediately, without the need for drying or outgassing because the ink is cured instantly after printing. Furthermore, the new LEC2 Series host an abundance of updated functions for increased print speed, cutting ability and a truly stunning level of print quality. There is also an optimised sheet cut sequence for faster operation and quicker re-starts.
INCLUDES POWERFUL VERSAWORKS 6 RIP SOFTWARE
VersaWorks 6 RIP software's user-friendly menu of functions maximises performance and optimises production efficiency. It includes a colour matching function to ensure consistent colour between multiple same-model printers and new True Rich colour management preset for excellent print quality and accurate colour reproduction.

Request a Callback

Download Datasheet

Play product video
Roland DG UV Printers are the ideal machines for customising and creating unique graphics products. VersaUV technology offers users direct-printing capabilities onto a virtually limitless choice of three-dimensional media. Book a demonstration now.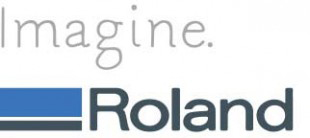 ---