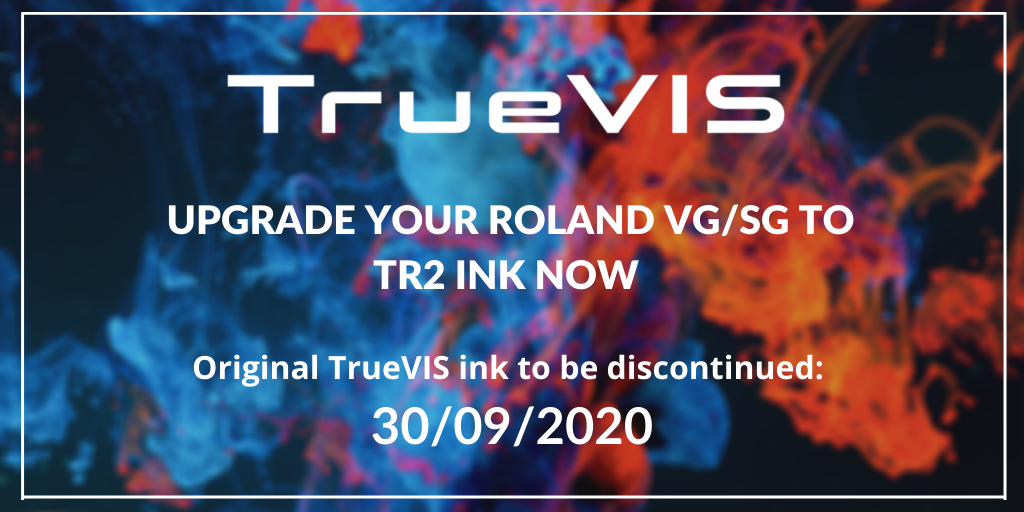 Following the announcement that original Roland TrueVIS ink is to be discontinued as of 30th September 2020, all Roland SG/VG users must upgrade their machines to run the new improved TR2 inks. In order to help our customers understand this move, we have taken a look into the benefits of the new Roland TR2 ink.
When upgrading with printMAX, you will receive your conversion kit at a significantly discounted price. The kit includes a full set of TR2 ink, cleaning equipment and the link to upgrade. If you would like to upgrade or require any further information on the process please do not hesitate to contact us.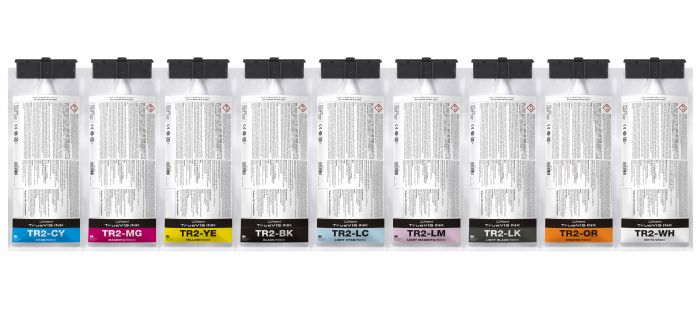 Below are just a few of the many reasons why upgrading to TR2 ink will benefit you and your business:
1. ENJOY INK SAVINGS OF UP TO 20%:
The new TR2 ink goes further than the original ink, using on average, 10% less ink per print. Furthermore, the new formulation means that less ink is required for self-maintenance, meaning that users could see ink savings of up to 20%.
2. PRINT, FINISH AND INSTALL GRAPHICS ON THE SAME DAY:
Satisfy your customers' demands for a quick turnaround, without compromising on quality with significantly reduced out-gassing times. TR2 prints are ready to laminate and finish within just 6 hours a huge improvement on the original ink which requires 24 hours.
3. PRODUCE BETTER QUALITY, MORE COLOUR-ACCURATE PRINTS:

Produce better quality, more colour-accurate prints with the new "True Rich Colour" preset and the options for light colours, orange and now green ink. Take advantage of the wide colour gamut and deliver both colour vibrancy and accuracy, without compromising on quality.

4. PRODUCE THE MOST DEMANDING APPLICATIONS WITH HIGH-PERFORMANCE INK:

New TrueVIS TR2 ink offers outstanding performance for a huge range of outdoor and indoor graphics on flexible media, including demanding applications where stretch, adhesion and rub resistance are crucial. Ideal for vehicle wrapping, TR2 ink offers up to 200% stretch and enhanced adhesion. For textile decoration applications, TR2 ink delivers superb adhesion on garment films and unmatched performance when washed.

5. BENEFIT FROM ENHANCED PRINT & CUT FUNCTIONALITY AND A STREAMLINED WORKFLOW:

Free with the conversion, benefit from a host of intelligent and intuitive new features which optimise print & cut accuracy and speed up your production.

These are just a few of the benefits of the new, improved TR2 ink. For full details, information and features visit the Roland website.

For more information on the process of upgrading or to order your conversion kit, please call 01420 511539 or email info@printmax.co.uk