HP LATEX 115 PRINTER
Easy, affordable access to indoor and outdoor 54-in large-format printing For more information
---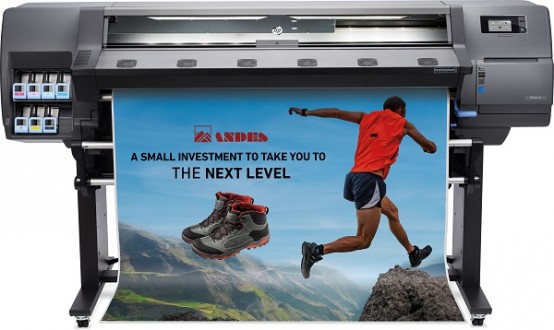 ---
Impress with six colours of HP Latex inks – you can achieve amazing, vivid colours and smooth transitions.

Print a wide range of high-quality indoor and outdoor signage.

Produce professional high-resolution prints up to 1200 x 1200 native dpi.

Produce high quality at speed – 129ft² (12m²)/hr for indoor quality.

Simplify printer operation and gain time/ space with automatic maintenance and front media loading capabilities.

Cut your jobs easily and efficiently with the automatic X-axis cutter.

Reduce waiting time – prints come out dry and ready for finishing and installation, for same-day delivery.

You can minimize damage risk, avoid lamination for short-term applications with scratch-resistant prints.

Replace HP Latex ink cartridges and printheads yourself; unplug the printer without risk of printhead damage.
---