Next product

SUMMACUT S CLASS T OPOS CAM SERIES
The perfect combination of speed and accuracy for high productivity contour cutting

---
| Technical Specifications | S75 T-Series OPOS CAM | S140 T-Series OPOS CAM | S160 T-Series OPOS CAM |
| --- | --- | --- | --- |
| Cut Type | True Tangential Cutting | | |
| Tool Compatibility | Blade, Pen, Pounce Tool | | |
| Cut Widths | 76.2cm | 135 cm | 158 cm |
| Cut Speed | 1000 mm / 1414 mm | | |
| Cut Force | 0-600 grams, in 5 gram steps | | |
| Connectivity | USB & RS-232 | | |
| Dimensions | 141 x 68 x 111 cm | 202 x 68 x 111 cm | 225 x 68 x 111 cm |
| Weight | 69 kg | 66 kg | 71 kg |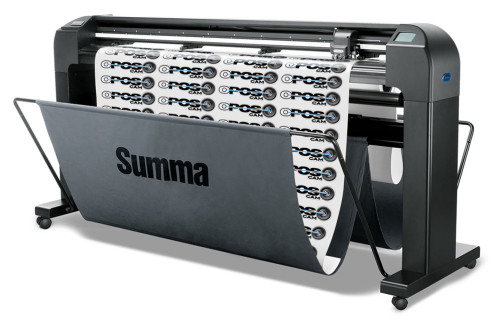 ---
The Summa OPOS-CAM is the result of 4 stages of evolution of the OPOS contour cutting alignment system. It has been created to specifically enhance the efficiency of workflow when contour cutting.
The highly advanced camera optic technology along with Summa's very own CameraControl recognition software combine to deliver high recognition suited to the demanding workloads and fast paced environments of any print house. The OPOS-CAM from Summa incorporates the power, versatility and reknowned precision of the TrueTangentialcutting head. Summa have also included their most powerful servomotors to date along with their patented MicroSprocket drive to ultimately create a cutter with unprecedented speed and accuracy.
The registration mark recognition is up to 10 times faster than it's competitors so is the ideal addition to all print environments with volume and high production rates. The OPOS-CAM reads markers even through the toughest materials such as laminate, metallic, speciality vinyls and reflective substrates.
The OPOS-CAM is a factory upgrade option now available on all new Summa S Class S75T, S140T and S160T contour cutting plotters. Coupled with an astonishing array of innovations and built-in capabilities, Summa S Class with OPOS-CAM does more than any other cutter in its class. Precisely.

OPOS-CAM print-cut alignment
Featuring an advanced optical camera system capable of reading registration marks faster than any optical sensor on a wider range of output media.

SelectTouch control centre
Every advanced function is at your fingertips by way of a touch-sensitive control panel featuring a high-contrast back-lit display.

Unmatched die cutting precision
OPOS-CAM further enhances the accuracy of Summa's unique FlexCutTM feature to provide flawless die cut graphics every time.

Request a Callback

Download Datasheet

Media for this machine
For nearly three decades, Summa has offered the highest quality in vinyl cutters and flatbed systems for the sign making industry.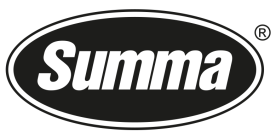 ---