Previous product
SUMMACUT S CLASS D SERIES
Advanced vinyl and contour cutters for high-volume vinyl and digital print shops

---
Technical Specifications
S75 D-Series
S120 D-Series
S140 D-Series
S160 D-Series
Technology
Drag Knife

Drag Knife
Drag Knife
Drag Knife
Dimensions
1410mm x 680mm x 1111mm
1870mm x 680mm x 1111mm
2020mm x 680mm x 1111mm

2250mm x 680mm x 1111mm

Media Width

60mm to 840mm

120mm to 1300mm

170mm to 1450mm
170mm to 1680mm
Cutting Area

742mm x 50m
1200mm x 50m

1350mm x 50m

1580mm x 50m
Repeatability
Within +/- 0.1mm on plots up to
12m long on rolls up to 760mm wide
As per S75

As per S75
As per S75
Accuracy
0.2% of move or 0.25mm,
whichever is greater
As per S75
As per S75
As per S75
Speed
Up to 1410mm/sec Diagonal
As per S75
As per S75
As per S75
Acceleration
Up to 5.5G Diagonal
As per S75
As per S75
As per S75
Knife Pressure
Up to 400 grams
As per S75
As per S75
As per S75
Connectivity
USB 2.0 & Ethernet
As per S75
As per S75
As per S75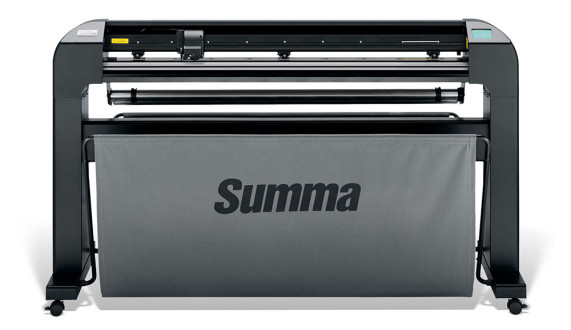 ---
The Summa S Class 2 combines innovation with flawless execution to deliver a family of cutters that is truly in a class by themselves.

Designed specifically for high-volume cutting of vinyl, reflective, sand-blast resist and precision contour cut labels, Summa S Class 2 D Series cutters offer unparalleled
performance and abilities. Despite all of the advanced features, S Class 2 cutters remain remarkably easy to use thanks to a touch-sensitive LCD control panel that makes navigating
through multiple menus and functions effortless.

The Summa S Class 2 also incorporates the latest generation technology. Key attributes include cutting-edge internal electronics, 16-megabytes of processing and replot RAM, three
powerful digital servomotors, and the third generation of the legendary contour cutting alignment system, OPOSTM X. The advanced features, pinpoint precision, and rock-solid
durability of a Summa S Class 2 cutter mean it will be able to meet your needs today and for countless years to come.

7 Times Faster Processor
An entirely new main processor that is
7 times faster than before!

The new processor shortens the amount of time needed for processing which means you have more opportunity to output more jobs throughout the day.

This also has the added benefit of increases the speed of USB communications which adds to the overall speed of the jobs you can process.

Colour Touch-Control Panel
Easy on the eyes - The new colour touchscreen is more user-friendly and easy to use.
The bold colours and updated design along with a new, reorganized menu structure allow for easier navigation of contextual menus.

USB & Ethernet Connectivity

USB Memory stick interface
Store your cut files on a USB memory stick and have instant access to them via the new interface.
Frequently processed projects can now be output even more quickly.

Ethernet Connectivity
Faster communication than previously.
Multiple computers can now control one unit across a network.
Can also be used with a crossover cable for direct Ethernet connection.

Request a Callback

Download Datasheet

Media for this machine
For nearly three decades, Summa has offered the highest quality in vinyl cutters and flatbed systems for the sign making industry.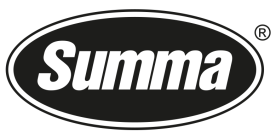 ---
Suggestions
You may also be interested in the following products: