Previous product
Next product

ROLAND VERSACAMM VS-I SERIES PRINTER
Delivering the level of print quality sought by sign and graphics professionals

---
| Technical Specifications | VS-300i | VS-540i | VS-640i |
| --- | --- | --- | --- |
| Max. Material Width | 182 to 762 mm (7.2 to 30 in.) | 210 to 1,371 mm (8.3 to 54 in.) | 210 to 1,625 mm (8.3 to 64 in.) |
| Max. Print Width | 736 mm (29 in.) | 1,346 mm (53 in.) | 1,600 mm (63 in.) |
| Ink Types | ECO-SOL MAX2 440-cc cartridge (cyan, magenta, yellow, black, light cyan, light magenta, and light black) | | |
| Ink Colours | Eight colours (cyan, magenta, yellow, black, light cyan, light magenta, light black, and white) | | |
| Dimensions (with stand) | 1,700 (W) x 795 (D) x 1,270 (H) mm | 2,315 (W) x 795 (D) x 1,270 (H) mm | 2,575 (W) x 795 (D) x1,270 (H) mm |
| Weight (with stand) | 100 kg (220 lbs) | 130 kg (287 lbs) | 140 kg (309 lbs) |

---
**Now supported by the latest powerful Roland VersaWorks Dual RIP software**
The versatile VersaCAMM VS-i series printer features the new high-density ECO-SOL MAX2 ink available in CMYKLcLm, White, Metallic and Light Black, a range of usability enhancements to improve ease of use, world leading integrated contour cutting, and of course, exceptional print quality. Go beyond your imagination and turn your ideas into reality with the exceptional quality and greater versatility of the new VersaCAMM VS-i.
Exceptional print quality befitting a high-end machine
The VersaCAMM VS-i series delivers the level of print quality sought by sign and graphics professionals. It is equipped with the latest high performance print head, which fires droplets of seven different sizes to optimise image quality for the specific media and print resolutions selected. The VS-i achieves incredibly high resolution rivaling that of high-end machines thanks to precise head control, which maximises the potential of the print head and ink. Enlarge your print business and make more profit with vibrant, colourful and detailed results from the VersaCAMM VS-i series.
ECO-SOL MAX2 delivers incredibly sharp image quality
ECO-SOL MAX2 is a new generation of Roland's awardwinning eco-solvent ink, featuring outstanding long-term outdoor durability, scratch and chemical resistance, broad media support and a wide colour gamut – all with no nickel compounds. ECO-SOL MAX2 is engineered for stable, consistent output, and produces vibrant colours with sharp images and text. These enhancements bring out every detail for the highest print quality.
Monochrome printing with excellent grey balance
VersaCAMM VS-i supports the new light black (Lk) ECO-SOL MAX2 ink, providing highly accurate colours and seamless gradations. With light black, you can achieve a neutral grey for smooth grey scale gradations and precise photographic images, or produce natural, smooth reproduction of skin tones containing light and medium hues. Light black also assists with accurate colour reproduction for corporate branding material, such as clothing or cosmetics promotions.
White and metallic printing produces profitable new applications
The standard mode of the new VS-i series can match the image quality of its predecessor's high quality mode, achieving approximately 1.5 times faster production speed for printing with white. Vibrant full colour prints are possible not only with transparent film but also for deep colour elements, thanks to the increased density of the new white ink. In standard mode, the new metallic ink also makes it possible for the VS-i to reproduce the image density of the previous models' high quality mode, while delivering approximately 2 times faster production speed.
Cut any shape with advanced Print & Cut technology
The VS-i series features Roland's renowned Print & Cut technology, which prints and automatically contour cuts images into any shape in one seamless workflow. This enables the production of versatile applications ranging from window graphics, floor signage, POP, stickers, vehicle decals and apparel heat transfers. The VS-i also introduces a new function for fine adjustment of cutting positions, which minimises mistakes during the cutting process. Adjustments can be made by 0.01mm for more accurate cutting results. The optional media take-up unit (TU-2) also automatically collects Print & Cut graphics for unattended operation.
Powerful yet easy to use Roland VersaWorks RIP software
The VS-i series comes with Roland VersaWorks RIP & print management software, which allows you to fully customise printer settings to meet unique job requirements. Increase the vividness of colours for high-impact outdoor signage, bring out every subtle detail in fine art or photographic reproductions for stunning results, or even manage advanced features such as variable data or clip and tile functions – all from a simple, user friendly interface. The VS-i series also supports built-in PANTONE® libraries that make it easy to match spot colours and reproduce them accurately. You can also replace spot colours with any colour included in the Roland Colour System, Rolands' own library of more than 1,000 standard colours and 512 metallic shades.

Request a Callback
Download Datasheet
Ink for this machine

Media for this machine

Play product video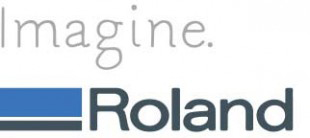 ---
Suggestions
You may also be interested in the following products: